There's a very clear link between hypothyroidism and infertility but it's something that is not widely discussed for various reasons. Unfortunately, because it's not widely discussed, infertility continues to rise and is becoming a much bigger and more expensive problem.
Infertility is one of the many hypothyroidism symptoms and largely a hormonal issue that can, more often than not, be corrected by overcoming hypothyroidism and the other associated hormonal imbalances. But instead of taking this common sense approach, we tend to try to force fertility to occur in a less fertile environment through in vitro fertilization and implantation. But no one stops to consider the long term health implications that this can have on the fetus.
This important link between hypothyroidism and infertility is oftentimes missed and many doctors claim that with many cases it's impossible to fully restore fertility.
However, I would argue that this assumption based on evidence of many completely infertile post menopausal women who have successful become pregnant and given birth to healthy babies. There have been reports of some of these women being upwards of 60 and even 70+ years of age.
If a woman who has been post menopausal and has not ovulated for years can become fertile again, then I believe that a lot can be done for much younger women who have been given no hope.
The Link between Hypothyroidism and Infertility
As I mentioned above, infertility is largely a hormonal issue. But most people fail to realize that there are many factors that they have complete control over that affect their hormones for both the good and the bad.
When it comes to hypothyroidism and infertility, the two primary hormones to consider are estrogen and progesterone.
Most people understand that they need adequate progesterone, the pro-gestational hormone, in order to conceive and maintain a healthy pregnancy. Progesterone increases drastically upon conception and continues to rise throughout pregnancy. And this is because of the protective effect that progesterone has on both the mother and fetus.
But few people realize the implication of estrogen on both hypothyroidism and infertility. Estrogen is actually a hormone that does not support fertility even though the medical community argued that it did for many years.
Just look at how birth control pills work.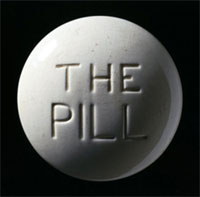 Birth control pills contain small doses of estrogen that increase your body's estrogen levels up through the time of ovulation. And the increase in estrogen causes the cells of your uterus to consume more oxygen. And when your uterus consumes more oxygen, it literally steals the oxygen that is required to support the implanted egg, or embryo. Without enough oxygen, the egg cannot continue to develop.
And hypothyroidism and infertility go hand in hand because one of the main effects of hypothyroidism is the increase of estrogen within your body.
The two effectively feed off of each other. One of the many negative effects of estrogen is that it suppresses the release of thyroid hormones from your thyroid gland which in itself can cause hypothyroidism. And when you become hypothyroid, your liver becomes unable to properly inactivate and detoxify estrogen, so estrogen continues to build up in your system. And this increase in estrogen feeds back to further suppresses your thyroid.
This feedback mechanism quickly spirals out of control and hypothyroidism and infertility will persist until your hormones can be properly balanced again.
Common Causes of Hypothyroidism and Infertility
Excess Estrogen (Estrogen Dominance)
I've already discussed the connection between hypothyroidism and infertility above so I don't think it needs repeating. However, it's important to understand that any mechanism that leads to hypothyroidism will have the same effect of raising estrogen levels, regardless of whether or not estrogen played a factor in causing your hypothyroidism to begin with.
Estrogen can also come from outside sources.
One which I have already mentioned above is birth control pills. Oftentimes, it can take months after getting off of birth control pills before you can successfully conceive. And this depends entirely on how long it takes your body to inactivate and detoxify all of the estrogen that has built up.
For many women with liver dysfunction, they may not be able to conceive even after getting off of birth control until their liver issues are resolved.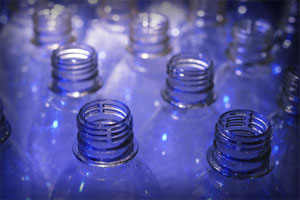 Another common and significant source of estrogen is from estrogenic chemicals such as xenoestrogens which are prevalent in plastics, pesticides, and many other industrial chemicals.
And lastly, there are even certain foods that are estrogenic by nature. Soy, which is often touted as a "health food" is very estrogenic and oftentimes wrongly recommended to women to help improve fertility when it is actually having the opposite effect.
Progesterone Deficiency
On the other side of the coin, you can become deficient in progesterone which has the same effect as estrogen of promoting and being promoted by hypothyroidism and infertility.
Progesterone is naturally synthesized from the hormone pregnenolone which requires vitamin A, cholesterol, and thyroid hormone to make. So if you are hypothyroid and lack thyroid hormone then your body might not be able to produce enough progesterone to support the fetus.
Another common factor in progesterone deficiency is stress. When your body is under chronic stress then it begins to slow down the production of progesterone in favor of producing more stress hormones.
So, stress can lead to progesterone deficiency which can also play a big part in both hypothyroidism and infertility.
Polyunsaturated Fats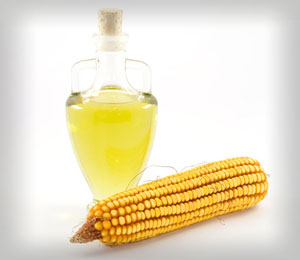 This is a major cause of hypothyroidism and infertility that nobody ever hears or talks about. And it has a lot to do with the fact that this is a very controversial topic. But in the end, the research speaks for itself.
Polyunsaturated fats in your diet actually cause your body to produce more estrogen. So a diet that is high in polyunsaturated fats can actually cause both hypothyroidism and infertility to develop based on the feedback mechanism between estrogen and thyroid that I mentioned above.
But there's also another feedback mechanism at play here because when estrogen increases, it causes your body to release more polyunsaturated fats into your bloodstream which perpetuates the problem.
Vitamin E Deficiency
Vitamin E has many beneficial properties that can greatly improve both hypothyroidism and infertility.
For starters, vitamin E helps to offset the effects of estrogen in your body. It also protects your body against the unwanted effects of polyunsaturated fats. It boosts your thyroid function. And it also helps to increase oxygen to the fetus.
Studies have shown that vitamin E increases fertility in both males and female and helps prevent miscarriages.
So it should go without saying that vitamin E is a very powerful nutrient that can offset many of the issues that contribute to hypothyroidism and infertility. By incorporating a good hypothyroidism diet and hypothyroidism treatment protocol, you can effectively improve your thyroid function and drastically improve not only your fertility but also the health of your baby once you conceive.